3 Simple tips to 'get away' from Instagram without deleting your account or app from your phone – Times of India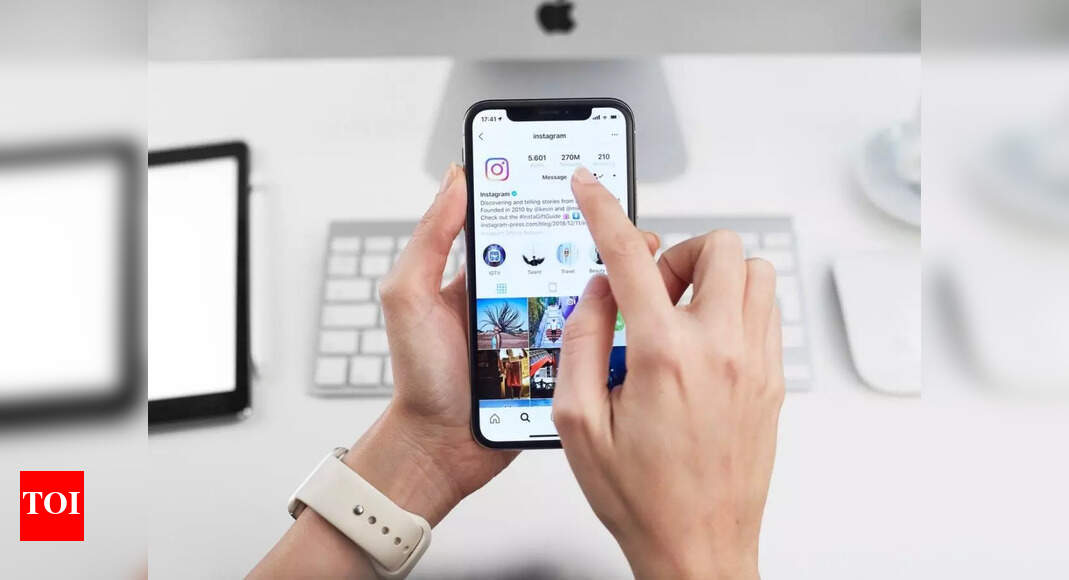 You feel you are spending too much time on Instagram? You may not be alone. There are people who end up scrolling their feeds for long hours and later feel not so enthused about spending such long hours on the social networking app. There are times when you may feel that it is getting too much and you need to keep a check on your hours with the app, as too much of anything is bad. Uninstalling the app or deactivating the account is an extreme step, and you can surely avoid that if you practice some simple steps to cut back on the time you spend on the app. Here are three things that you can do to cut your 'Instagram addiction':
Turn push notifications off
If you have your notifications On on the app, you may be receiving alerts when people you follow are live on the app. This may lead to the temptation of viewing the app. There is an easy way to turn off such notifications. Just head to your profile, tap on the three bar icon on the top right corner, followed by the Settings icon. Open Notifications > Push Notifications. Here you can select the kind of notifications you want to limit. Users get the choice to mute notifications about posts, messages, Live, IGTV and more.
Set a reminder to limit the time
By default, Instagram comes with a tool that will tell you when you have that amount of time on Instagram. To set a time spent reminder, tap or your profile picture in the bottom right to go to your profile, tap on the three bar icon > Your Activity, then tap Time. Tap on Set Daily Reminder and choose an amount of time and tap Set Reminder.
Hide 'likes' on posts
A very recently introduced feature, it allows Instagram users to hide like counts on all posts in their feed but also others' posts as well. Doing this reduces the type of information you are consuming from the app and therefore may help in reducing the time spent on it. Users can either hide the number of likes before they post something or can go to the individual existing posts and hide their likes.