5 ways to easily carry your Covid-19 vaccine certificate in smartphone – Times of India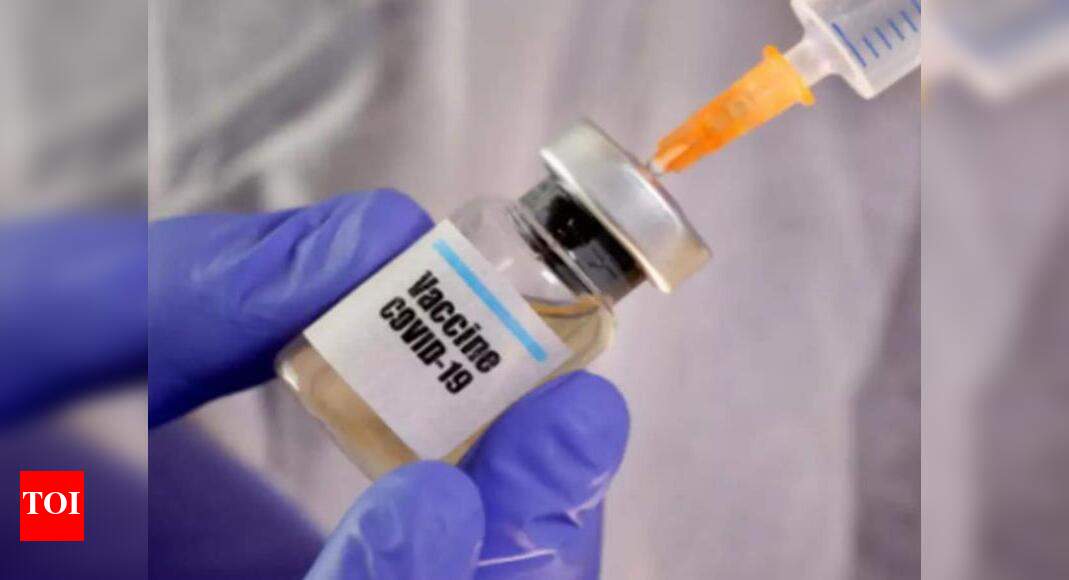 With lockdowns getting eased in several parts of India, some places may ask you to show the vaccination certificate to let you enter. If you want to keep your Covid vaccination certificate handy on your smartphone, so that you can easily show it when required, here are few tips you can follow.
Use
WhatsApp
to download and carry Covid vaccination certificate
Another convenient way to carry your vaccination certificate is on WhatsApp. First download the certificate by sending 'Download Certificate' to '9013151515' on WhatsApp. Once you receive the certificate, tap on it to open. You can then PIN the MyGov chat at the top to access it whenever you want.
Download and pin the certificate in your smartphone
The most convenient way to carry your vaccination certificate is by downloading it on your smartphone. To download the certificate head to Aarogya Setu app -> Vaccination -> Enter your phone number and OTP -> tap on the certificate icon in front of the beneficiary name. Alternatively, you can visit 'www.cowin.gov.in' website and download the certificate.
Now that you've downloaded the certificate, the biggest problem is finding them when needed. The solution is pretty simple. If you are an Android user, you can simply move them to the safe folder or secure folder. This will not only add an additional layer of security, but also make it easily accessible.
Some smartphone brands like Samsung allow you to pin a particular file or document right on the home screen.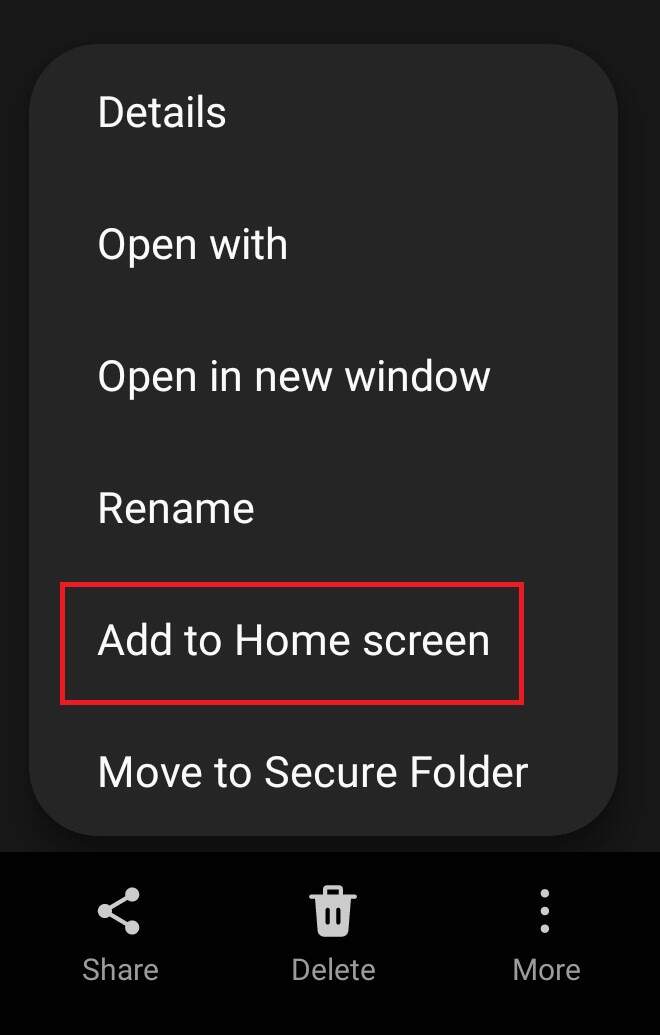 You can also mark them as 'Favourites' to easily find them in your file manager app. Simply open your file manager app, find the document, long press on it and tap on the Star icon at the top right corner.
Apple iPhone users can also pin the certificate on their home screen. To do that, download the certificate by visiting cowin website via Safari. Open the certificate -> tap Share -> Choose Add to home screen.
Take a photo or scan the certificate
If you already have your physical vaccination certificate then you take a picture or scan it using any scanning app to save it on your smartphone. Just ensure that the QR code in the certificate is clearly visible in the photo or scanned image, without that, your certificate might get considered invalid.
Also, just like PDF files, images can be pinned to the home screen. Or you can move the certificate to a new album to make it easier to find when needed.
Apple iPhone users can use the Shortcuts app to create a home screen shortcut of the certificate image. To do this, head to the Shortcuts app, tap on '+' icon, enter shortcut name and tap on Add action. Now, choose Documents and then select Open File. Tap on File link and choose the Certificate. Create the Shortcut and add it to the home screen.
Use Aarogya Setu app to download the certificate on the go
Aarogya Setu app is a one stop solution for ever Covid-19 related things. From checking updates, to booking slots, the app offers everything. It also offers the option to download the vaccination certificate.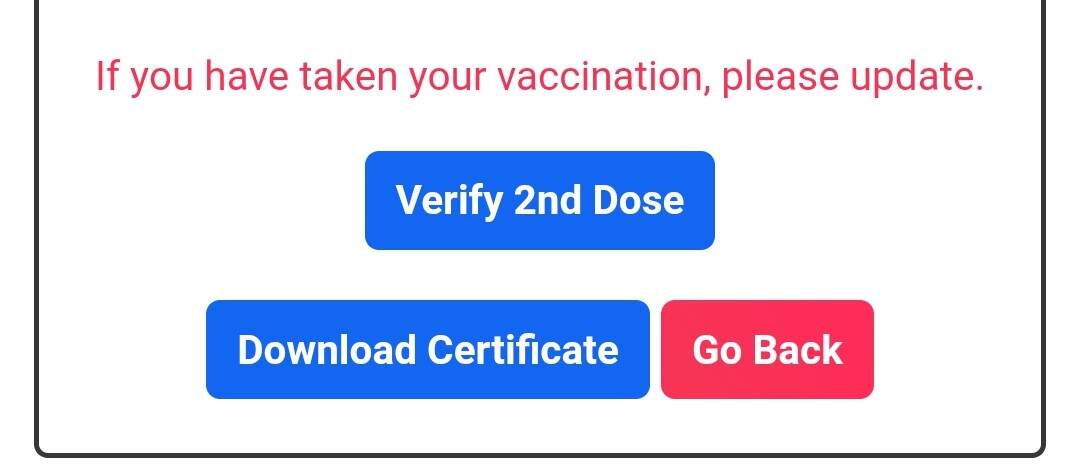 For this, you'll first need to update vaccination status on the app, click here to read our step-by-step on how to do that. Once updated, the Aarogya Setu app will start showing your vaccination status like 'Partially vaccinated'. Tap on that and it will give you the option to download the certificate.
The major problem with this method is that it requires internet connection.
Use Digilocker to store your certificate
Digilocker is the government's initiative towards digitisation of documents and certificates. The app allows users to download and store the documents from a wide range of government services like driving license, results, vaccination certificates, etc.
To do this, download the app on your smartphone. If you are new to the app, sign up for a new account. If you already have an account, enter your credentials to login. Once logged in, tap on the search icon at the bottom right and type 'Covid-19'.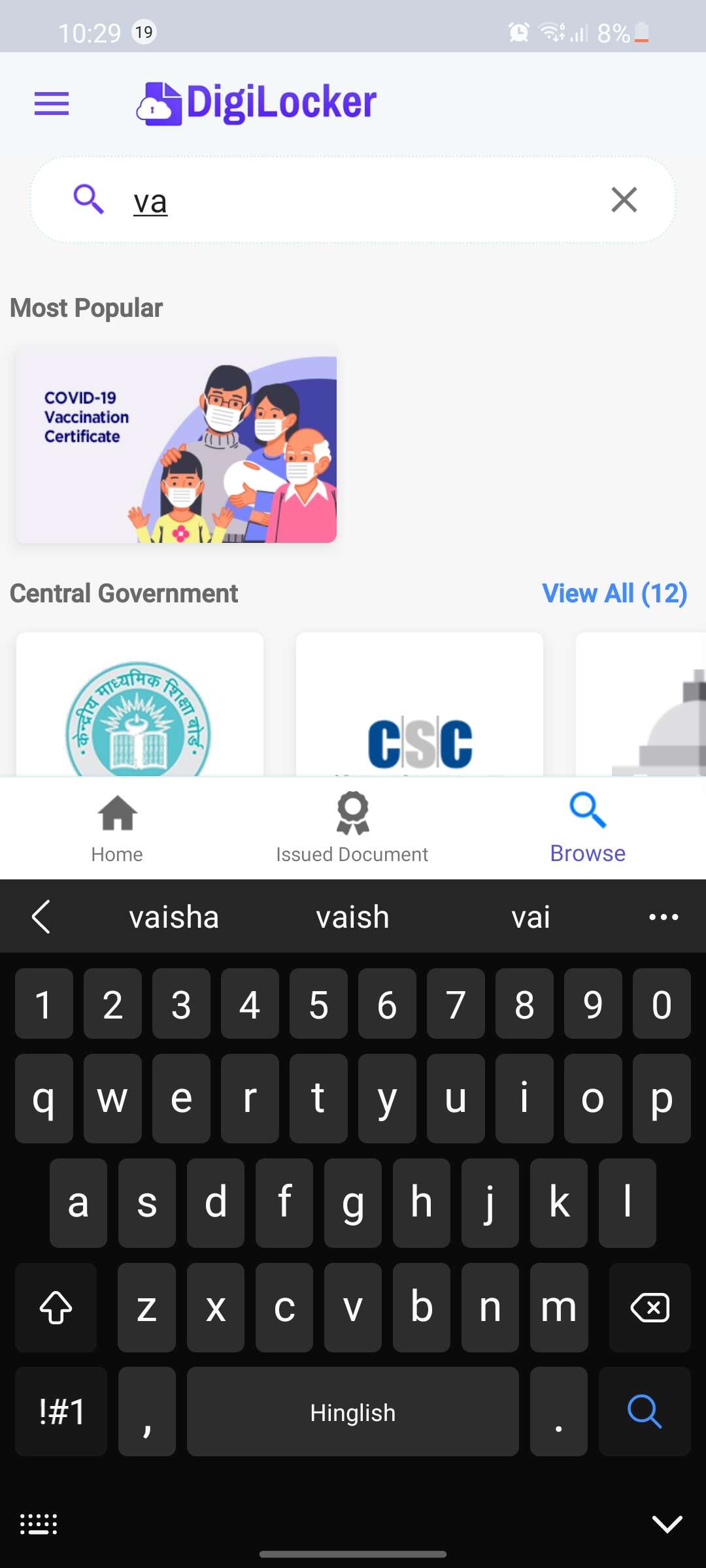 From the search result, choose 'Covid-19 Vaccination Certificate' and then tap on the Ministry of Health & Family Welfare option. Now, enter your beneficiary ID (can be found in Aarogya Setu app or Cowin website.) and tap on Get Document.
Digiloker will fetch your vaccination certificate and store it locally on your smartphone via the app.
Upload it to cloud storage like Google Drive, OneDrive, etc
The last resort is uploading the vaccination certificate to cloud services like Google Drive, OneDrive, etc. This method only has one benefit that it can be accessed from anywhere using any device with internet connection and web browser.