AirPower Mat: This is how AirPower mat may have looked like if Apple had launched it | – Times of India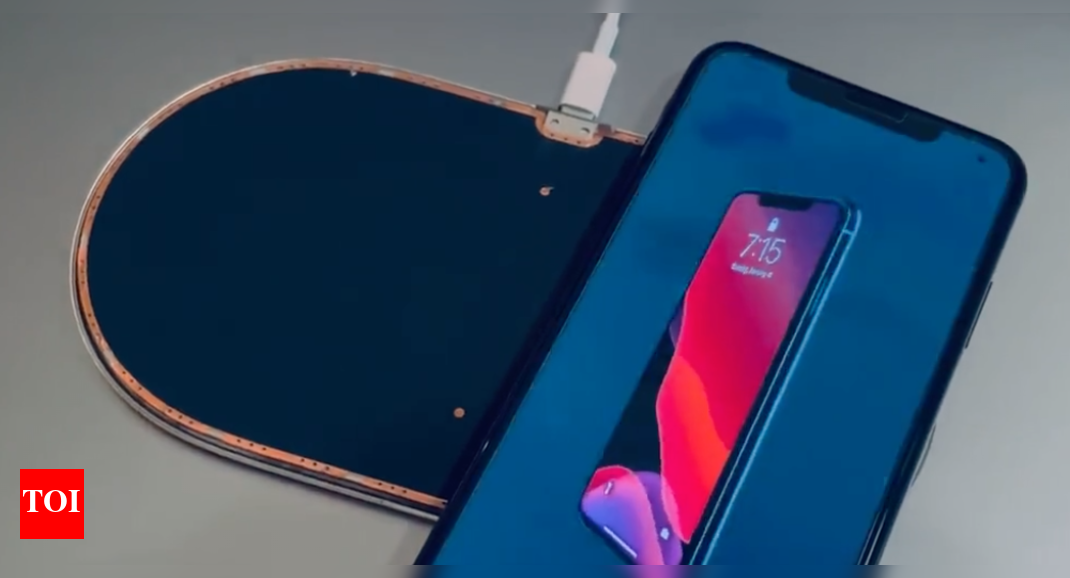 Apple showcased its AirPower wireless charging mat back in 2017 and it was expected to launch in 2018. Later, in 2019, Apple ditched the AirPower mat altogether. AirPower was announced as a product that could wirelessly charge three devices simultaneously– iPhone, Apple Watch and AirPods with wireless charging case. While the idea of charging three devices together sounded good, Apple couldn't launch it due to the complex circuitry including charging sensors.
Now, a developer named Giulio Zompetti, got hold of one of the prototypes of the AirPower charging mat from the e-waste sources in China. Zompetti posted a short video of the AirPower mat on Twitter. And if Apple had launched the AirPower mat, then this is how it would have looked like.
AirPower https://t.co/bv8gi0NiiL

— Giulio Zompetti (@1nsane_dev) 1628170713000
Last year, Apple tipster Jon Prosser suggested that Apple may be working on reviving the product. But in October 2020, Prosser made a claim that the product was 'dead' again. "All AirPower prototyping / testing has been removed from the schedule for 2021. Sources doubt that it'll ever be picked back up again. Seems like once again, AirPower is dead," Prosser had noted.
Interestingly, there is still hope for the AirPower mat. According to a report by Bloomberg, "Apple is still exploring a future wireless charger that works similarly to its failed AirPower, a charging mat designed to simultaneously power up an iPhone, Apple Watch and AirPods."