Amazon expands its Echo Show lineup in India with Echo Show 10 and Echo Show 5 | Digit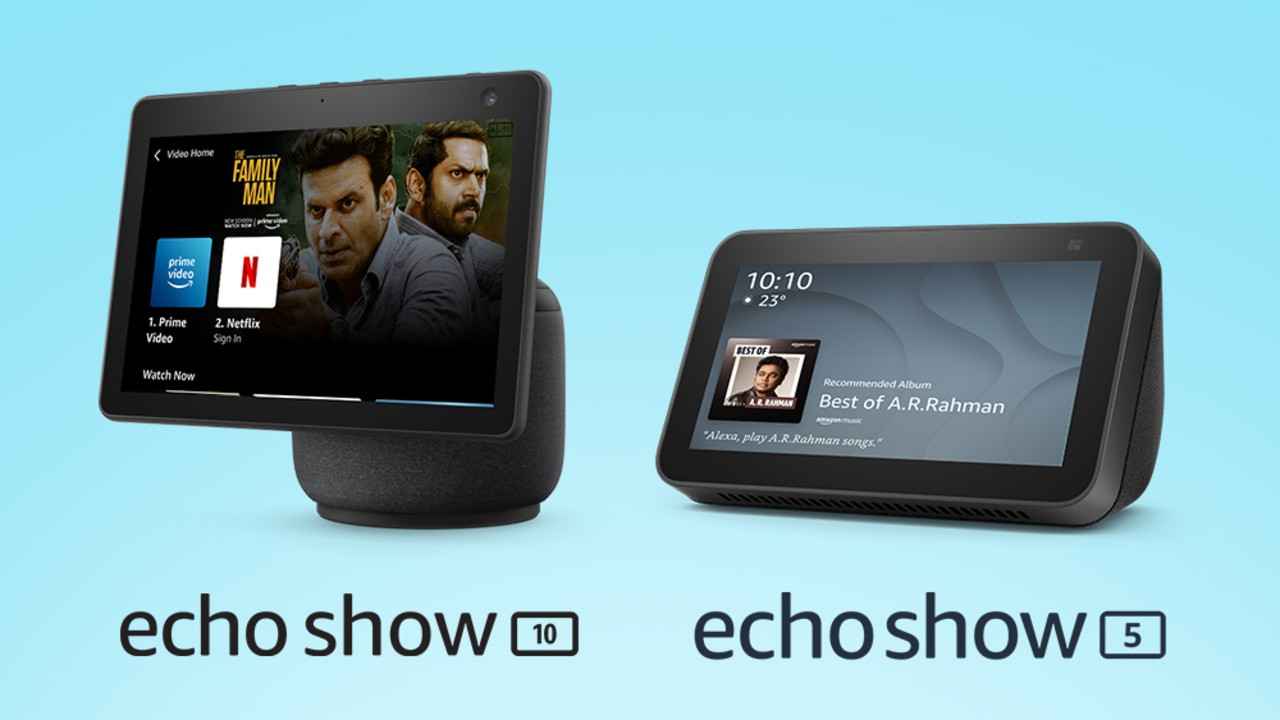 Amazon has launched two new Echo Show devices in India. This includes an updated version of Echo Show 5 (review) and a new Echo Show 10. As with all Amazon Echo Show devices, the new devices come with a display as well as a front facing camera. 
"With the introduction of the new Echo Show devices we have redefined the customer experience. Echo Show 10's intelligent motion capability makes any place in the room the perfect location to enjoy visuals on the HD display combined with an enhanced audio experience", stated Parag Gupta, Head of Amazon Devices India. "Indian customers have shared positive feedback about Alexa interactions on their existing Echo Show devices that combine voice, display, and touch. We can't wait to see how they make the most out of the large brilliant display of the new Echo Show 10 as well as the upgraded Echo Show 5 to enhance entertainment, home security, productivity and more."
Amazon Echo Show 10
The new Echo Show 10 sports a 10.1-inch HD display. However, the most unique feature of the device is the fact that the display will automatically turn towards the user when Alexa is interacted with as the display is free to rotate. Not only the display, but the dual-front firing tweeters and woofer also rotate to face the user. 
For security, Amazon notes that the Echo Show 10 uses computer vision algorithms that are said to allow users secure access to a live access from the device to their Alexa app. Users can also remotely pan the display and camera to see the entire room. 
Amazon Echo Show 5 
The new Echo Show 5 packs a 5.5-inch display and features an HD camera. There is also a Drop In feature that allows users to open instant conversations between devices or Alexa contacts. The new device will be available in Black, White, and Blue colour variants.
As with the Echo Show 10, users can access the built-in camera via the Alexa app to monitor things at home. 
Pricing and availability
The Amazon Echo Show 10 will be available in Black and is priced at Rs 24,999. The new Echo Show 5 is priced at Rs 8,999, but will be available at a discounted price of Rs 6,999. As mentioned earlier, it will be available in Black, White and Blue.