ASUS launches a series of affordable Chromebooks for students in India starting at Rs 17,999 | Digit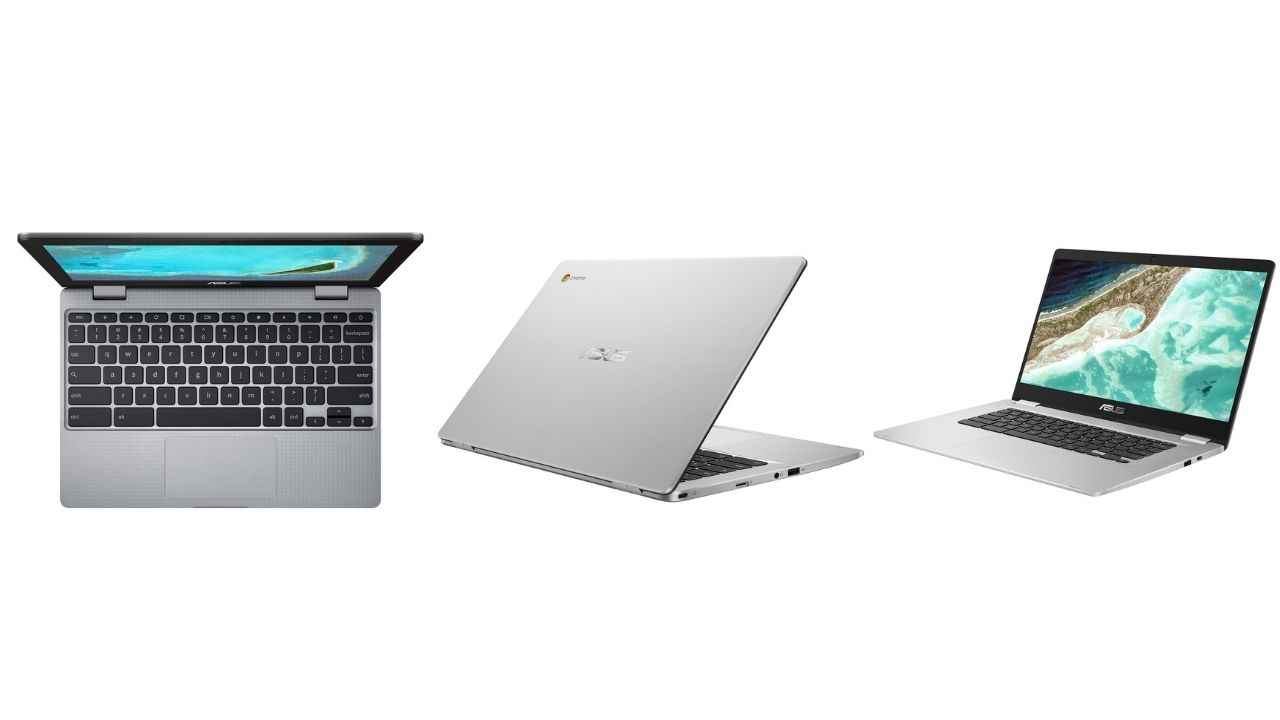 ASUS is expanding its product portfolio in the consumer laptop space in India today by launching a handful of new Chromebooks. The company has launched as many as 6 new Chromebooks today and they all will be available to purchase starting July 22 for a starting price of Rs 17,999.
ASUS's new affordable Chromebook lineup includes the Chromebook C223, Chromebook C423, Chromebook C523, Chromebook Flip C214, Chromebook C423, and lastly, the Chromebook C523. Out of these, only two models come with a touchscreen variant, whereas others have a non-touch TN panel. All these Chromebooks are powered by Intel's Celeron processors.
Specifications
Without getting into too many details, let's quickly go through the specifications of each Chromebook –
As you can see, we're not looking at any high-end units here. Pretty much all the new Chromebooks are very basic when it comes to the hardware but the idea to keep them simple and affordable for students looking to get their hands on a device for home education.
ASUS Chromebook Pricing & Availablity
ASUS mentioned earlier, all the new Chromebooks will go on sale starting July 22 at 12 PM. The Chromebook C223 is the most affordable out of the bunch, starting at an introductory price of Rs 17,999. The ASUS Chromebook C423 (Non-touch) costs Rs 19,999 whereas its touchscreen variant will cost you Rs 23,999. The Chromebook C523 (non-touch) is priced at Rs 20,999 and its touchscreen variant is priced at Rs 24,999. Lastly, the Chromebook Flip C214 has launched in India for Rs 23,999.
Chromebooks have been around for many years now, but it's safe to say that there's been a surge in popularity and demand for them in the market lately. The ongoing COIVD-19 pandemic triggered the need for affordable laptops, especially for students trying to learn from home. We hope to see more manufacturers bring Chromebooks to India.

Tags:
asus chromebook
asus chromebook price
asus chromebook launch
affordable chromebooks for students