Battlegrounds Mobile India announces changes in Royal Pass and Rankings in new season | Digit
Battlegrounds Mobile India has announced changes to its ranking system and Royal Pass as Season 19 draws to a close. The new avatar of PUBG Mobile India was officially launched as Battlegrounds Mobile India earlier this month in India for Android users on the Google Play Store. Ahead of the upcoming season of Royal Pass, the developers have revealed some changes to the game. Here's everything you need to know about the new ranking system, changes to Royal Pass and more.
Battlegrounds Mobile India: Ranking Season system changes
As we near the end of the Battlegrounds Mobile India Season 19, the devs have announced that from Season 20 onwards, three consecutive seasons will be grouped as 1 Cycle. The naming scheme has also undergone changes and will now be known as C1S1 (Cycle 1 Season 1), C1S2 (Cycle 1 Season 2), C1S3 (Cycle 1 Season 3), C2S1 (Cycle 2 Season 1), so on and so forth.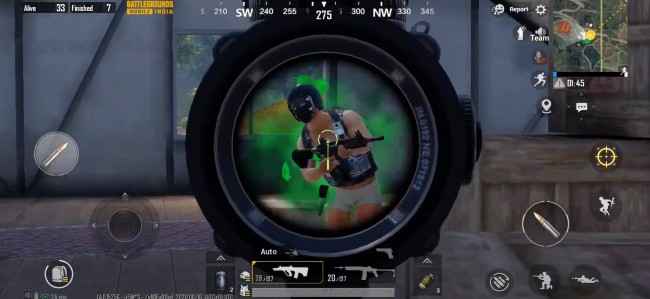 Battlegrounds Mobile India: Royal Pass Season changes
From Royal Pass Season 20, Battlegrounds Mobile India will run each Season monthly. Until now, the Royal Pass had a validity of two months but after the new changes come into effect, Royal Pass will have a validity of one month. This means that we will see new Royal Pass content every month starting from Season 20. The Royal Pass ranking naming scheme has also been revamped and will now be known as M1, M2 and more as opposed to S1, S2.
For users, this means that they will need to purchase Royal Pass every new season. Additionally, whenever a season ends, the Royal Pass level and RP will be reset.
Battlegrounds Mobile India: When does C1S1 begin?
The first Cycle, Season 1 and Royal Pass M1 will start on Wednesday, July 14 at 7:30 PM IST. The Ranking and Royal Pass Season 19 ends on July 14 at 5:49:59 AM.
Also Read: Everything You Need To Know About Battlegrounds Mobile India
Tags:
Battlegrounds Mobile India
Battlegrounds Mobile India Season 20
BGMI
BGMI Season 20
Battlegrounds Mobile India update
BGMI Cycle 1 Season 1
Battlegrounds Mobile India Royal Pass update
Battlegrounds Mobile India update
BGMI update
BGMI features