Google Maps' 'best' feature won't work till you do this – Times of India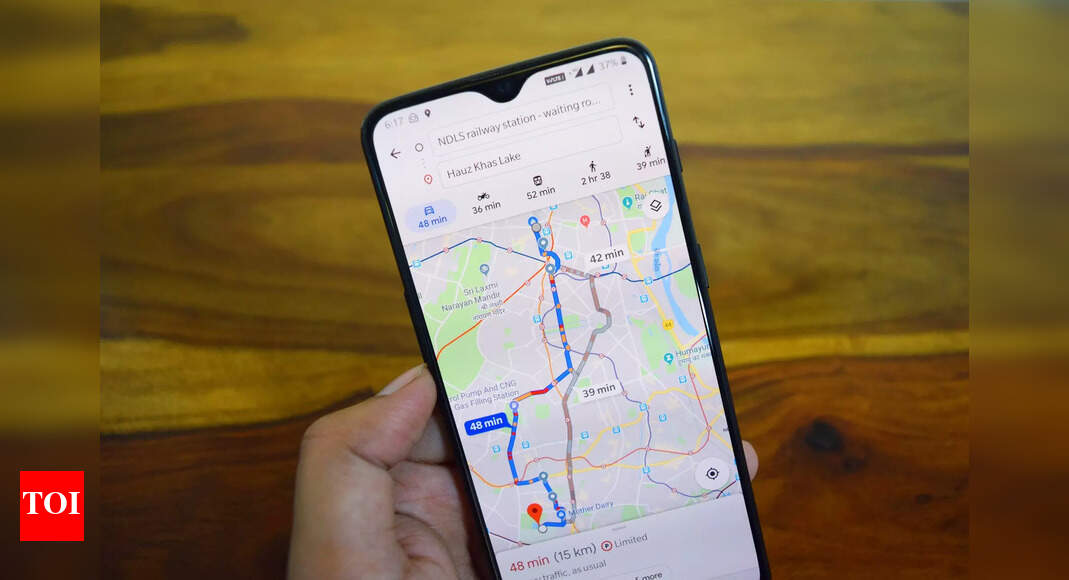 Google Maps has been an absolute game changer of an app. The way people plan their commutes has been transformed by what is one of Google's widely used apps. One of the best feature of Google Maps is turn-by-turn navigation that really comes in handy for users to reach a particular destination. However, it seems like you won't get the feature unless you agree to Google's new crowdfunding feature.

Why is Google bringing this 'change'?
According to a report by 9to5Google, the tech giant is making it mandatory for users to crowdsource their navigation data. Users will see a prompt in the form of a dialog box titled "How navigation data makes Maps better". The box will appear only after you tap "start" on the directions page of Google Maps. The prompt reads, "As you navigate, Google collects details, such as GPS location and the route you took. This data may be used to make information, including real-time traffic conditions and disruptions, visible to others and help them find the fastest route."
If users don't agree to crowdsource navigation data, then they won't be getting turn-by-turn navigation, voice feedback. Instead, you will get step by step directions in a static form.

How does navigation data on Google Maps work?
When you use Google Maps turn-by-turn navigation, Google collects data to help reflect the world in real-time for everyone. The data which is used includes, GPS location, transportation mode, navigation details, such as the route you took, sensor data from your devices, such as the barometer.
Google says that it uses your data "by itself or combined with others to make Maps better." Using the data, Google can improving navigation, suggest faster alternate routes to save time and show real-time updates, such as traffic, disruptions, and weather conditions. If you don't agree to crowdsource your data, almost all of these features will not be available.

When will users see this 'change'?
The navigation prompt is set to appear for Google Maps users on Android and iOS starting today. However, we did check and it wasn't appearing on our iOS device as of now. Users can expect it to reach to them sooner than later.