Here's how you can earn the Prizefighters boxing gloves in Call of Duty: Mobile | Digit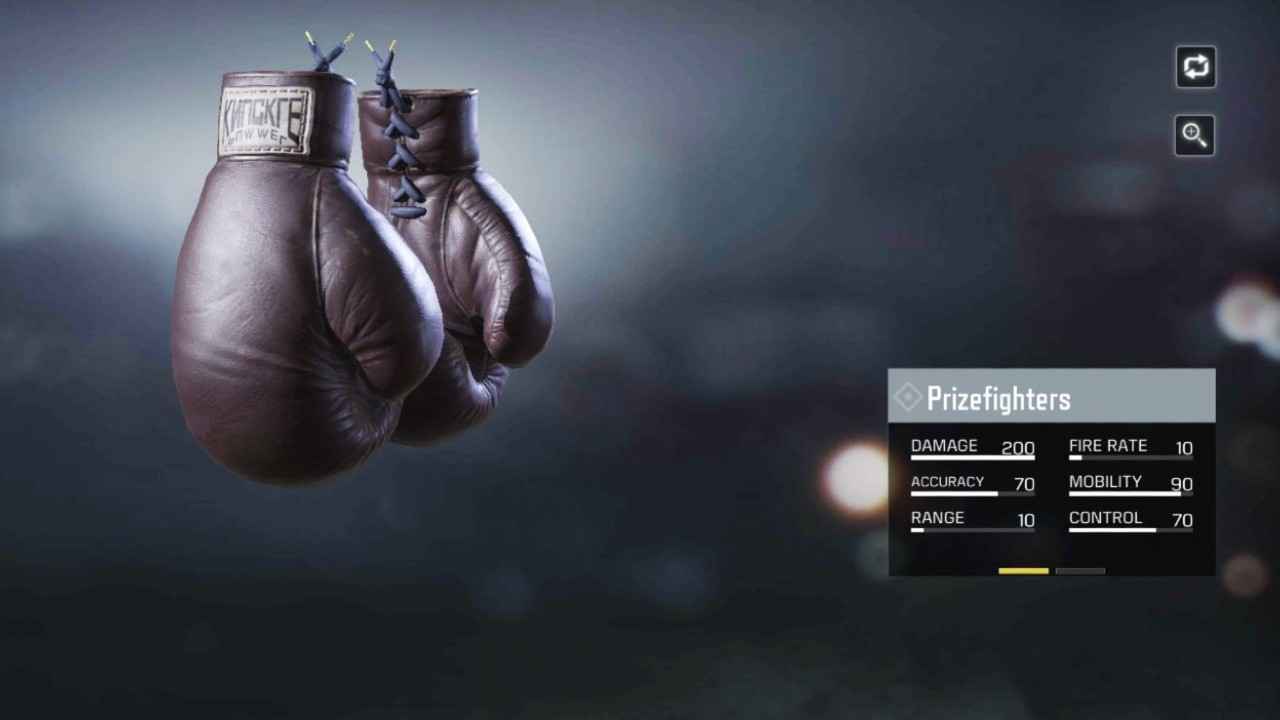 Call of Duty: Mobile has added a new melee weapon to the game. Called the Prizefighters gloves, the weapon allows players to punch opponents to their doom. The new weapon can be earned via a Seasonal Challenge called Knockout Artist. As with other such challenges, players will also earn a bunch of other rewards along the way. 
Here's how players can earn the Prizefighters gloves melee weapon from the Knockout Artist Seasonal Challenge.
Play five MP matches – 200x Credits and 1000x Battle Pass XP
Kill 10 Enemies with any Melee Weapon –  J358 revolver: Scarab skin and 15x Weapon XP cards
Earn the Knockout Medal 15 times in MP – Standoff spray and 2000x Battle Pass XP
Kill 20 enemies with the Dead Silence and Quick Fix perks equipped – Boxing Glove charm and 3000x Battle Pass XP
Earn the Backstabber medal 15 times in MP matches – Ring Leader frame and 3000x Battle Pass XP
Win 5 MP matches with the Hardline perk equipped – AGR 556: Colorweave skin and 4000x Battle Pass XP
Kill 15 enemies with the AGR 556 equipped with 5 attachments – Prizefighters weapon and 5000x Battle Pass XP
The Prizefighters gloves are the second weapon that can be unlocked via a Season Challenge in the Season 7 Elite of the Elite update. The Crossbow is still unlockable and can be earned via the Target Practice Seasonal Challenge. It should be noted that both these weapons are secondary weapons. The other weapon, the Hades LMG can be earned for free by reaching Tier 21 in the free Battle Pass