Here's why you may have to wait to buy the next Apple Watch – Times of India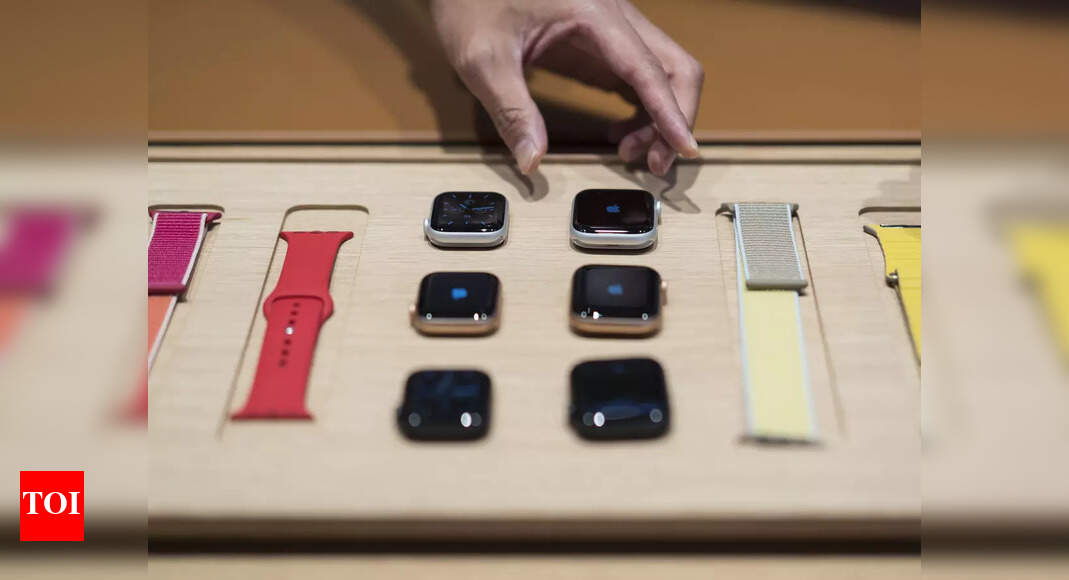 While Apple maybe tightlipped about its upcoming event, rumour mills are rife with speculation about it. It is expected that alongside four new iPhones, a brand-new Apple Watch will also arrive. Expected to be called Apple Watch Series 7, the smartwatch, as per a report could launch in September but may reach users a bit late.
According to Bloomberg's Mark Gurman, Apple will announce the device at the September event. However, there will be a "mix of the models shipping late or in small quantities."
Gurman in his weekly newsletter explained that the expected delay in Apple Watch Series 7 reaching customers is production 'issues' with the new display it will support. He further explains that there could be three scenarios — either Apple delays the unveiling of the Watch; or it launches as per schedule but be made available in small quantities; or the Watch Series 7 is announced but the sale is delayed.
In his newsletter, Gurman says that it is expected Apple will launch Series 7 in September but some models will ship late or they may ship in small number.
Apple Watch Series 7: What we know so far
The biggest rumour about the upcoming wearable device from Apple at this point is change in the design. Multiple online reports have claimed that Apple is opting for a new design for the upcoming Watch where it will move away from the soft rounded corners of the edges and instead come with squared-off edges and flat display.
As per a Bloomberg report, the company is expected to launch the Watch Series 7 in 41mm and 45mm screen sizes that will measure 1.78-inches and 1.9-inches respectively. The resolution of the 45mm watch is expected to be 396×484 pixels, which is 16% more pixels than its predecessor, Apple Watch Series 6, which offers 368×448 pixel resolution.
Apple Watch Series 7 is expected to come with support for new watch faces including Modular Max, Continuum, and a new world time face. Besides this, it is also said that Apple is developing new faces for the Hermes and Nike versions of the Apple Watch.