Jugalbandi chatbot is solving rural India's problems in 50 native languages with AI | Digit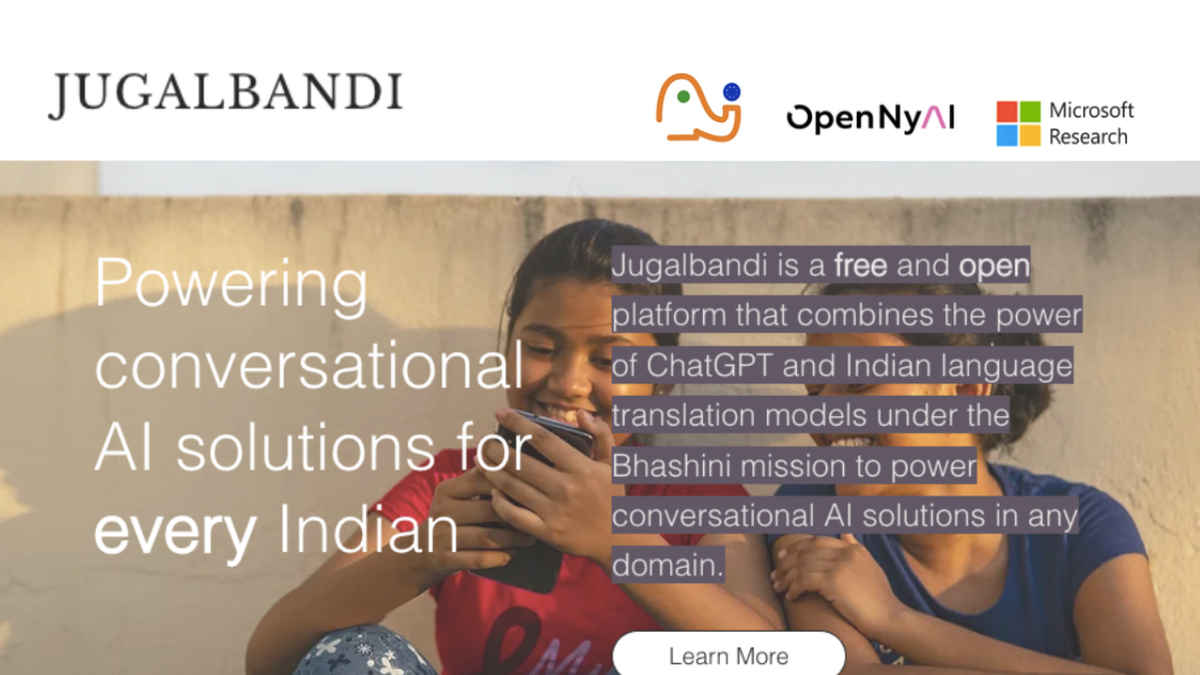 AI4Bharat, a government supported initiative, has made a very helpful AI assistant for rural Indians to use, and it's called Jugalbandi — powered by ChatGPT. It's accessible through WhatsApp, on Android phones, allowing Jugalbandi users to get access to government services in 50 Indian languages.
If you think about the name of the AI chatbot, Jugalbandi describes a duet of two musicians while conversing musically with one another, in terms of Indian classical music. So, the work of Jugalbandi is kinda similar to the name given: Rural Indian users of the AI chatbot can engage in a conversation to get their questions answered on a variety of government related topics.
Also Read: ChatGPT rivals Bard even more with its new features
What is Jugalbandi AI chatbot for Indian rural empowerment? 

There are different government programs that provide information about very important things that people from rural India majorly need to know. But the language barrier of rural India is very real, as English and even Hindi language can be challenging for users. 
Hence, this Jugalbandi AI chatbot will help the people receive information about their local and central government's programs in their native language. For this AI assistant, Microsoft has been helping manage it from the back-end. 
Jugalbandi as a test was first introduced in Bhiwani village earlier in April. After this test was a very big success, its scope has been expanded to cover 50 vernacular languages and 171 government programs.
How does Jugalbandi bot work on WhatsApp behind-the-scenes? 

For using Jugalbandi chatbot, there is a WhatsApp number where the user has to send a text or audio message, which will be transcribed and the source language will be detected. Then it will be translated to English to search on the servers and finally within seconds the person who has asked the question receives the answer in their native language. 
Also read: Meet ChatGPT's new rival: HuggingChat AI chatbot
This Jugalbandi bot has helped students from rural areas get information about scholarships which can further help them out with a better education and better future. So, this AI bot is used in the best way possible and can be really helpful for people to get information about anything and everything related to government related documents and programs in their native language.