MediaTek Helio G96 & G88 SoC launched, brings display & photography capabilities to premium smartphones | Digit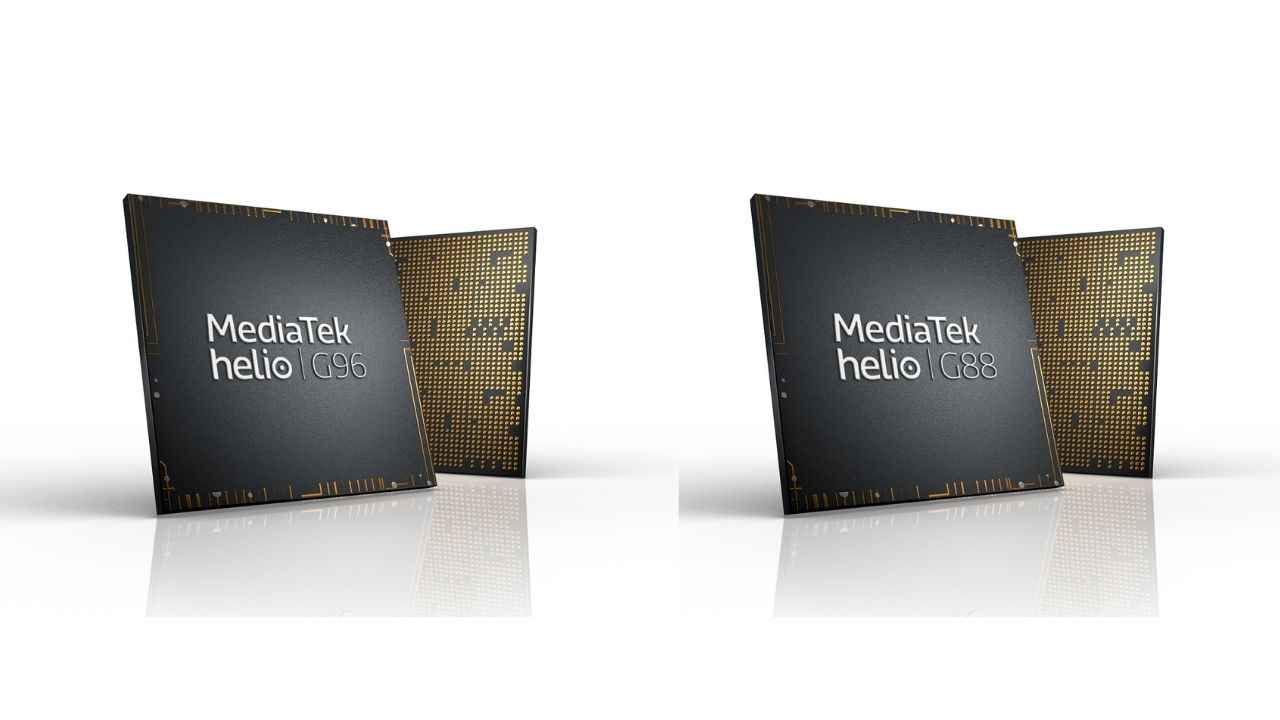 MediaTek has announced two new additions to its Helio G series chips – the Helio G96 and Helio G88. While the Helio G96 and Helio G88 both are slightly better than the Helio G95 and the Helio G85 respectively, they're not strict upgrades that bring any substantial changes.
MediaTek Helio G96 SoC
The Helio G96 features a pair of Cortex-A76 cores clocked at 2.05 GHz and six A55 cores. This, in case you don't know, is the same as the Helio G95. For GPU, the new Helio G96 brings a Mali-G57 MC2, which is more of a downgrade from the Mali-G76 MC4 from before.
In terms of upgrades, the Helio G96 will ensure premium everyday user experiences with its support for 120Hz displays with up to FullHD+ resolution. This will work for both LCD as well as OLED, which is great. The Helio G95 only supported 90 Hz @ 1080p+. The maximum camera resolution has also been increased to support the 108 MP sensors that are available on the market now. The video capture, however, is still capped at 4K @ 30FPS.
Other upgrades include support for UFS 2.2 storage, up from UFS 2.1 support on the previous one. You also get support for faster LTE (Cat 13 downlink) and a newer Bluetooth version 5.2.
MediaTek Helio G88 SoC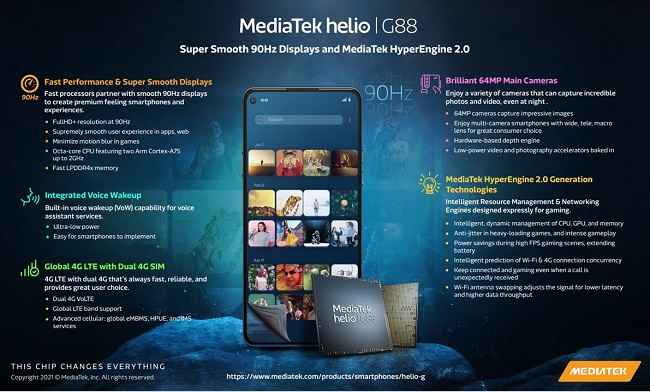 Coming to the Helio G88, this is again very similar to its predecessor. You are looking at the same pair of Cortex-A75 cores running at 2.0 GHz along with the six A55 cores. The Mali-G52 MC2 GPU is also the same as the one seen on the Helio G85, running at 1Ghz frequency. Other things like RAM and storage support, and even the LTE modem have remained unchanged.
In terms of upgrades, the Helio G88 now supports 90Hz displays at up to 1080p+ resolution, up from the capped 90Hz @720+ support on the Helio G85. Also, the main camera on the devices powered by the Helio G88 can now have a 64MP sensor, up from 48MP. Other new camera processing tricks include 3DNR and MFNR noise reduction in hardware.
Both the Helio G96 and the Helio G88 have also been upgraded to HyperEngine 2.0 Lite and support for Dual SIM operation with VoLTE.
In case you are wondering about the availability, these new chips will start making their way into the next generation of smartphones launching later this year.

Tags:
mediatek
mediatek helio chip
mediatek helio g series
mediatek helio g96
mediatek g88
mediatek helio g96 phones
mediatek helio g88 phones