Nothing Ear 1 transparent design revealed in new leak ahead of July 27 launch | Digit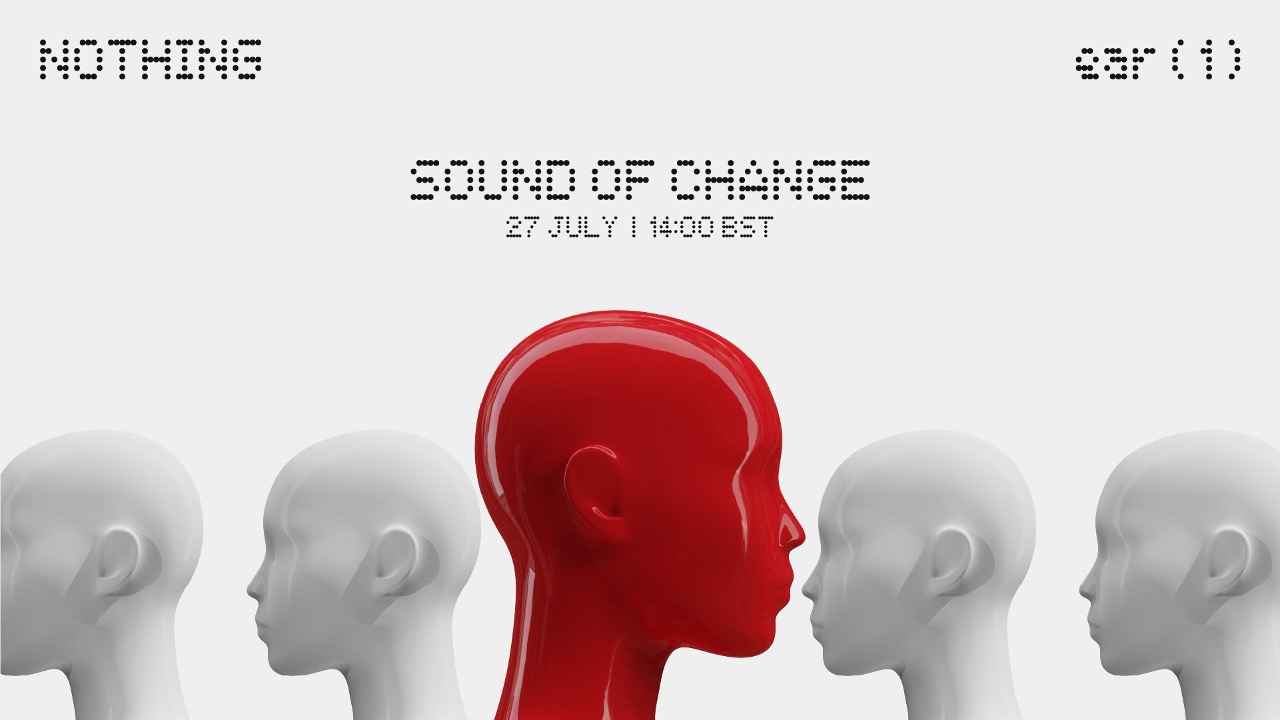 Nothing Ear 1 is all set to launch on July 27 in India and a new leak reveals the transparent design of these upcoming truly wireless earbuds. The Ear 1 is the first product from Carl Pei's Nothing and the company has been teasing it for quite a while. Moreover, Nothing has also revealed the price of the Ear 1 TWS earbuds before the launch and it will be priced at Rs 5,999 which is less than its global pricing. 
A new leak by Twitter user Ayush Verma reveals the transparent design of the TWS earbuds. The image posted by Ayush shows us the transparent case with an offset hinge and also gives a glimpse of the minimal design of the earbuds. We can notice a tiny stem that has contact points for charging. Nothing is going for a minimal look with its first wireless earphones and there seems to be a white layer in the housing to hide the internals.
NOTHING EAR-1

So, here is the image of the Case of the upcoming Ear-1 (showing the positioning of the earphones). I guess, the white layer will hide the circuit and the battery of the case, as contact points to earphones are also coming from that white part only.#NothingEar1 pic.twitter.com/KUJloIUFec


— Ayush Verma (@iayush_ayush) July 15, 2021
The earbuds have red and black elements that are likely the microphones for active noise cancellation. While this latest leak does seem in line with the official renders released so far, we will advise our readers to take it with a pinch of salt.
Nothing Ear 1 has a transparent design courtesy of the company's partnership with Teenage Engineering which is a Swedish design collective known for its minimal take on products. 
Nothing has also announced that it will be auctioning the first 100 pairs of Ear 1 TWS earbuds almost a week before the official launch on StockX. The Nothing Ear 1 will go on sale via StockX on July 19 at 6:30 PM IST and this gives a chance to enthusiasts to try out the earphones well before the rest of the world.
Carl Pei announced his new venture called Nothing earlier this year as a "new forward-thinking consumer technology company" after he departed from OnePlus last year in October. Since then, Nothing has managed to secure investments to the tune of $22 million from major investors including GV (Alphabet's venture capital arm), Steve Huffman (Reddit), Kevin Lin (Twitch), Tony Fadell (inventor of iPod), Youtuber Casey Neistat and Kunal Shah (CRED). Nothing has also acquired Andy Rubin's now-defunct smartphone brand, Essential.
Nothing Ear 1 TWS earphones are set to launch on July 27 at 6:30 PM IST in India.
Tags:
Nothing Ear 1
Nothing
Nothing India
Nothing Ear 1 price
Nothing Ear 1 features
Nothing Ear 1 sale
Nothing Ear 1 launch
Nothing Ear 1 release date
Nothing Ear 1 leak
Nothing Ear 1 design
Nothing Ear 1 Flipkart