Qualcomm Snapdragon 898 specs leaked: 4nm process, Cortex-X2 Core, and more | Digit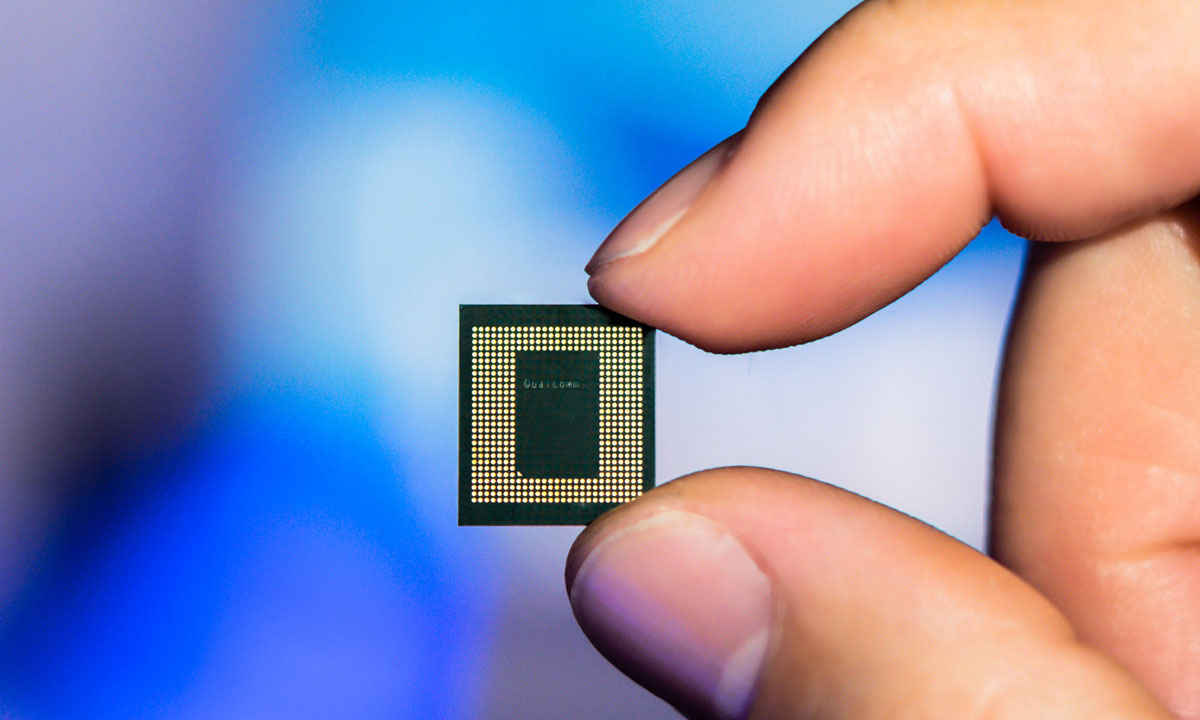 Qualcomm recently upgraded the Snapdragon 888 to its Plus variant and we are already hearing rumours of the next-in-line Snapdragon 898 that's expected to power flagships phones in 2022.  
The leak comes from popular tipster Ice Universe (via Mydrivers) who claims that the next-generation Snapdragon 898 will be based on the latest 4nm process and have a Cortex-X2 core clocked at up to 3.09GHz
The leak doesn't specify if the performance and power cores will employ the latest ARM IPs like Cortex-A710 and Cortex-A510 or not. 
Snapdragon 898 Specifications and Details – Not the first to cross the 3.0GHz threshold
The Snapdragon 898 will be manufactured on the 4nm process and will have the Cortex-X2 based Prime core clocked at up to 3.09 GHz. In comparison, the Snapdragon 888 Plus maxes out at 2.995 GHz and the Snapdragon 888 at 2.84GHz. 
This is not the first time that Qualcomm has breached the 3.0GHz threshold, though. In fact, the Snapdragon 865+ also had its Prime Cortex-A77 core clocked at up to 3.09GHz and Qualcomm took a step back with the Snapdragon 888. This was perhaps done to improve power efficiency since even with reduced clock speed, the Snapdragon 888 proves to be quite demanding during intensive applications. 
ARM's Cortex-X2 belongs to the ARM's X-series architecture that debuted with the Cortex-X1. Unlike with the Cortex-A series IP, ARM's objective with X-series is to improve performance without worrying too much about PPA (Power, Performance, Area) dictates. The probable reason is to make the chipsets using Cortex-X2 cores suitable for more demanding devices like notebooks and convertibles. 
At the same time, considering that the current generation chipsets with Cortex-X1 cores like Snapdragon 888 and Exynos 2100 don't exactly shine when it comes to power efficiency, the switch to a higher frequency of 3.09 GHz for the more power hungry Cortex-X2 core doesn't sound like a reason to rejoice just yet. We will need to wait and watch to know how much of a difference the new 4nm process node makes in this regard. 
ARM announced that the Cortex-X2 cores in May this year and projected peak performance improvements of 16% as compared to the Cortex-X1 cores. These figures will be realized only if the next generation chipsets like Snapdragon 898 upgrade the L3 cache from 4MB to 8MB. 
MediaTek Dimensity 2000 vs Qualcomm Snapdragon 898
Meanwhile, MediaTek is reportedly trying to beat Qualcomm to market with its own 4nm chipset, Dimensity 2000, that's expected to further narrow the performance gap that we see between MediaTek's current Dimensity flagship and Qualcomm's top of the line Snapdragon 888. 
Tags:
Qualcomm Snapdragon 898
Snapdragon 898 details
Snapdragon 898 specifications