Samsung Galaxy Z Fold 3, Galaxy Z Flip 3 launched: Price, specifications and features | Digit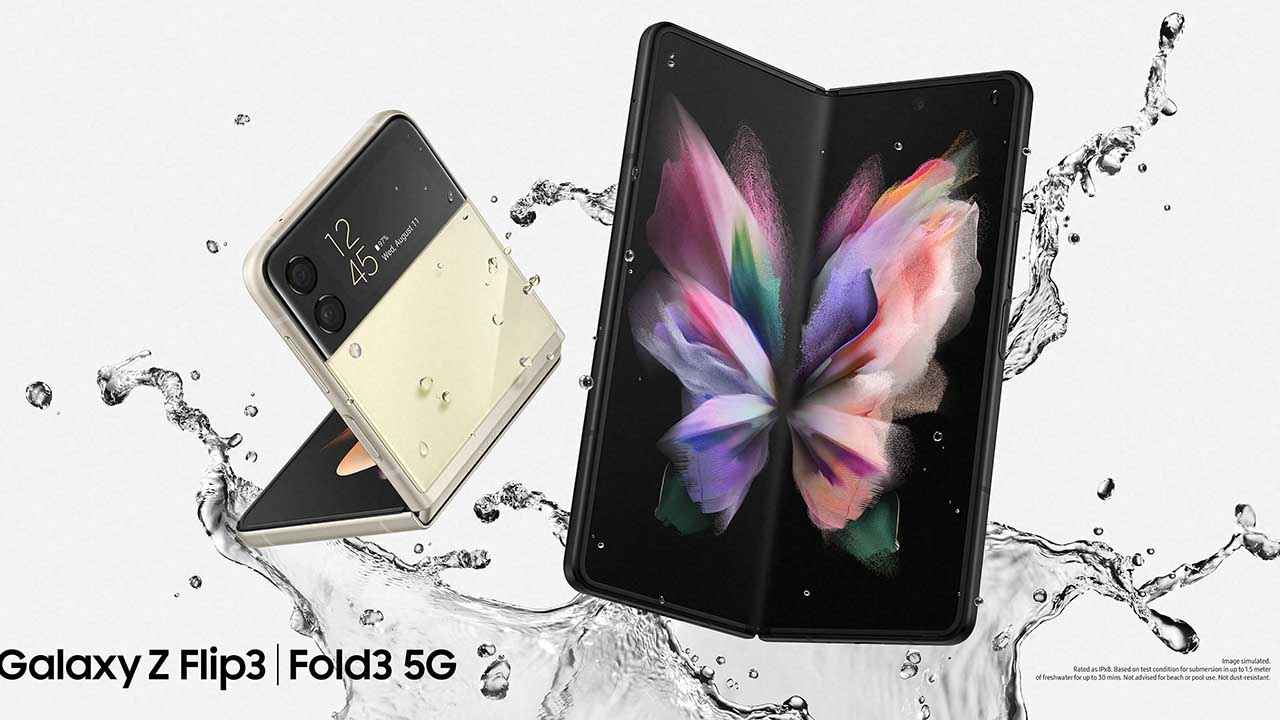 After weeks of leaks and rumours, Samsung has finally launched its new foldable phones for 2021. The company has launched two new devices in the form of the Galaxy Z Flip 3 and the Galaxy Z Fold 3. These are the latest foldable phones in the country, and have been launched with an interesting feature set, as well as top-of-the-line hardware fit for flagship phones. 
While the Z Flip 3 is the successor to the Galaxy Z Flip from last year, the Z Fold 3 comes as an upgrade on the Z Fold 2 launched in 2020. Of the two, the Z Fold 3 offers the more impressive specifications, including better cameras. 
The Galaxy Z Fold 3 features a 6.2-inch AMOLED display on the outside that supports a resolution in 2262×832 pixels. Inside, the Galaxy Z Fold 3 comes with a a 7.6-inch foldable AMOLED panel which supports a resolution of 2208×1768 pixels. The display also hides a 4MP in-display camera. Compared to the Z Fold 2, the phone gets faster refresh rates on both the screens as they support 120Hz refresh rate. 
Under the hood, the Galaxy Z Fold 3 is powered by Qualcomm's latest Snapdragon 888 SoC. This is paired to 12GB of RAM and 256GB of UFS 3.1 internal storage. The foldable smartphone packs a 4,400mAh battery that supports 25W charging. In terms of optics, it comes with a triple 12MP camera set-up, with an ultra-wide, telephoto and wide-angle lens. The cover camera on the device is a 10MP lens, while the under-display lens on the device is a 4MP lens. 
The phone has been launched in three new colours — Phantom Black, Phantom Green and Phantom Silver. The phone has been announced to start at a retail price of $1,799.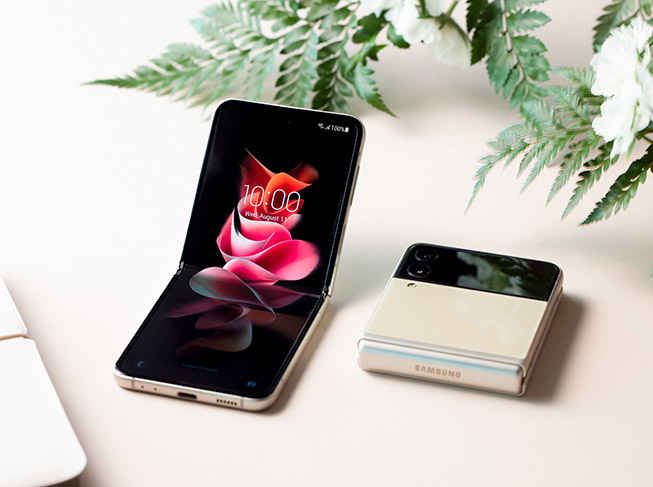 Samsung Galaxy Z Flip 3
The Samsung Galaxy Z Flip 3 is a flip device that comes with a 6.7-inch foldable AMOLED display offering support for a resolution of 2640×1080 pixels. This display supports a fast refresh rate of 120Hz refresh rate. When the device is folded, the user is exposed to a 1.9-inch AMOLED display that supports 512×260 pixels resolution. 
Underneath, we again have the Snapdragon 888 chipset, paired with 8GB of RAM and 256GB of storage. The battery pack on board is a 3,300mAh pac k with support for 15W fast charging. In terms of optics, the phone gets a 10-megapixel selfie shooter and a dual lens set-up at the back — a 12-megapixel + 12-megapixel lens set-up.  
The Galaxy Z Flip 3 is available in multiple colours including Cream, Green, Lavendar, Phantom Black starting at $999. There will also be three additional colours — Gray, White and Pink available exclusively through Samsung.com.