Sennheiser launches IE 900 in-ear earphones at Rs 1,29,990 – Times of India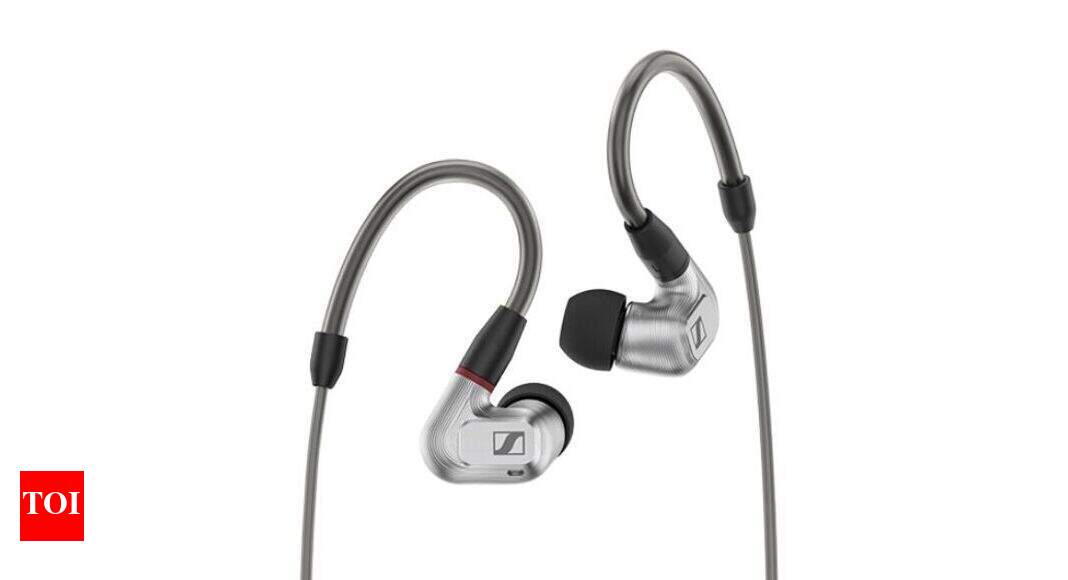 German audio brand Sennheiser has expanded its product portfolio in India. The company has launched its premium Sennheiser IE 900 in-ear earphones. It is priced at Rs 1,29,990 and is up for pre-orders on Sennheiser online store.
Sennheiser IE 900 comes with the company's new X3R system. This small transducer system is claimed to deliver coherent, artifact-free "Sennheiser Sound" found in full-size headphones up to 8 times larger in size.
Instead of a multi-driver system, the new earphones come with one-driver principle. It will ensure that there is no phase incoherence and unwanted distortion when listening to audio on the new earphones.
The newly launched earphones feature a 7 mm True Response transducer. The company says that the single driver can avoid the sonic obstacles introduced by alternative multi-driver arrays.
Sennheiser says that the new earphone has been developed with an audience of high-fidelity sound enthusiasts in mind. The IE 900 makes even the subtlest nuances of sound audible.
The earphones feature a three Helmholtz resonator chamber which is cased inside the aluminum chassis of the IE 900 and placed between the diaphragm and the nozzle. The company has also integrated an acoustic vortex that maximizes acoustic friction so that excessive energy is scattered.