Sony HT-S40R soundbar eliminates one of the most annoying features of budget 5.1 soundbar home theatres | Digit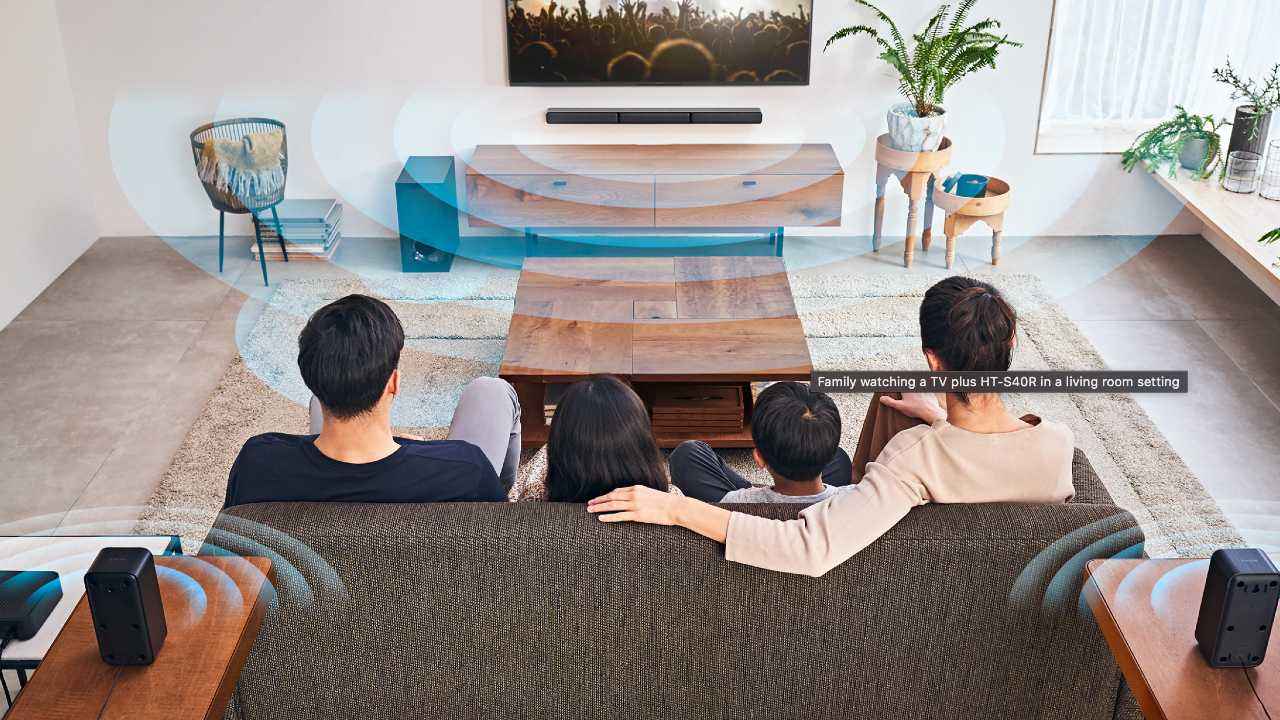 Sony has launched the HT-S40R soundbar in India. It is priced at Rs 28,990 and will be available starting September 9, 2021. The unique thing about the soundbar is that the rear satellite speakers do not connect via a cable to the subwoofer as we saw on the Sony HT-S20R (review). The soundbar comes with quite an interesting setup. Let's take a look.
Sony HT-S40R features and specifications
The Sony HT-S40R is a 5.1 soundbar home theatre with 600W of sound output. The front centre, left and right channels are in the soundbar and the soundbar connects to the subwoofer via a cable. All the connectivity options are at the back of the subwoofer. The rear speakers connect wirelessly to the subwoofer via a wireless amplifier. So, there are no wires between the rear speakers and the subwoofer, giving you a clean setup. The rear satellite speakers connect via cables to the wireless amplifier and the wireless amplifier needs a power source. 
Moving over to connectivity options, they are all neatly laid out at the back of the subwoofer. We have an HDMI port for ARC connectivity, but no eARC support. It also comes with analogue audio input (stereo mini), USB type A, and optical audio input. The soundbar also supports Bluetooth 5.0. The soundbar also comes with an easy-to-use remote control. Stay tuned as we will bring you our review of the soundbar soon. 
If you are in the market to pick up a soundbar, you can check out our list of the best soundbar's under Rs 20,000 here and our list of best soundbars under Rs 30,000 here.