This may be one of the upgrades in Apple iPhone 13 over iPhone 12 – Times of India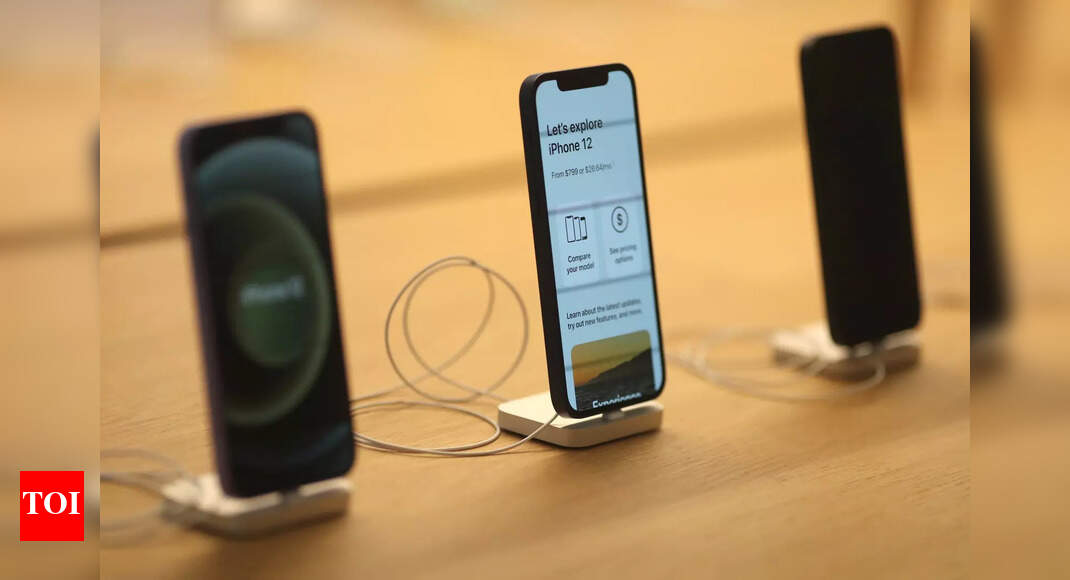 NEW DELHI: The upcoming Apple iPhone, most likely to be called iPhone 13, may come with a 25W power adapter, claims a report by Macrumors. The report is based on rumours originating from China. If the rumours happen to be true, the iPhone 13 would become the iPhone capable of the fastest charging yet on the device, besting iPhone 12's 20W fast charging support. The report further adds that Apple is also planning to launch the 25W power adapter as an accessory for purchase this fall.
Since the battery size of the iPhone 13 is also speculated to see some increase, the more powerful adapter is looking good for the iPhone users, even if the fast charging support has been bumped up by just 5W. The reason for bigger batteries and faster charging is the expected Always-on LTPO displays the high-end iPhones like the iPhone 13 Pro and the iPhone 13 Pro Max could come with.
Earlier, Bloomberg's Mark Gurman, in his weekly newsletter, had noted that people should expect a faster A15 chip, a smaller notch, the Always-On mode for the display, 120Hz refresh rate and some upgrades to the video recording with the upcoming iPhone.
Apple has already integrated the Always-On mode in the Apple Watch. With the Always-On display, users would be able to check for some information like notifications, the current time, weather etc. without having to wake up their phones. But this is the iPhone we are talking about here, a device that could benefit from faster charging in the case of such displays as the batteries would be drained a bit faster than usual. It would help if Apple adds a feature to deactivate the Always-On mode whenever the user wants.