This smart mat will teach you yoga and also help get correct postures – Times of India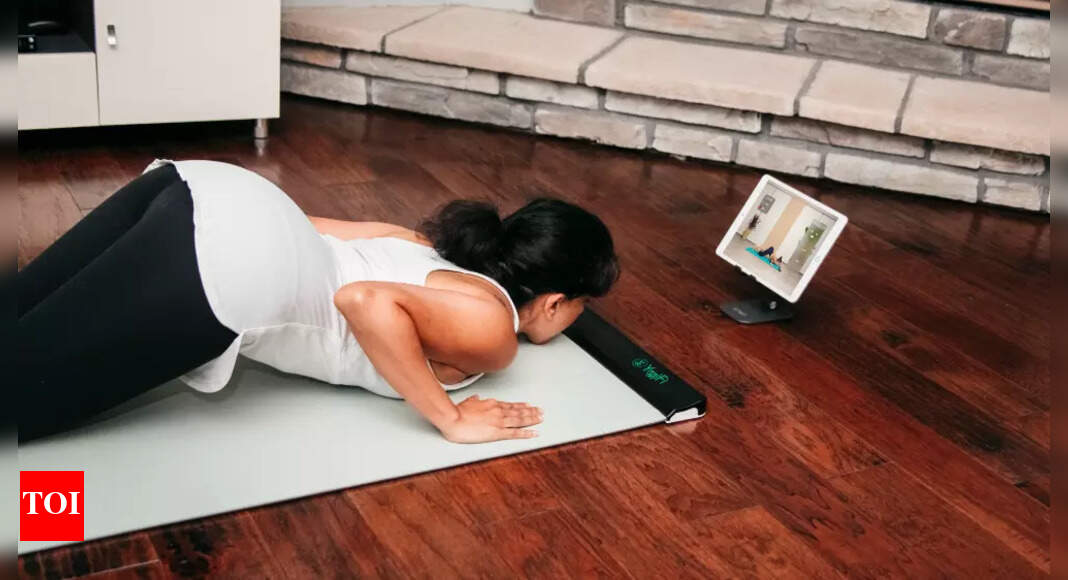 US-based fitness technology startup Wellnesys has introduced its YogiFi smart yoga mat that uses sensors and AI-based software to teach you yoga and also track your progress. The smart mat syncs with the YogiFi companion app, available on App Store and Google Play store, to help you get correct postures, track progress and more.
YogiFi is embedded with sensors and non-intrusive posture tracking technologies to record one's daily practice while measuring their progress on flexibility, strength, balance and more. With the help of the smartphone app, you will be able to get audio visual instructions with real-time feedback in multiple regional languages. YogiFi Mat can also be paired with third-party wearables such as Apple Watch, Fitbit and others to measure fitness goals.
The mat is lightweight and folds like any regular yoga mat. It comes with an in-built rechargeable battery and you can also take it outdoors for practicing yoga. The YogiFi smart mat uses an AI-based trainer that allows users to practice yoga anywhere at their own pace. It also helps in verifying yoga postures and provides personalised suggestions to improve your flexibility and balance.
YogiFi smart mat is available across 17 nations globally, primarily in the United States and western market. So far, the product has been manufactured and assembled out of their own facility in Atlanta, U.S. Having said that, the company has announced it will make the smart mat at its manufacturing facility in Bengaluru. The company plans to partner with educational institutions and corporations as well.
This smart mat will be available for pre-bookings soon on the official YogiFi website at a booking amount of Rs 499.