Battlegrounds Mobile India receives 20 million pre-registrations. | Digit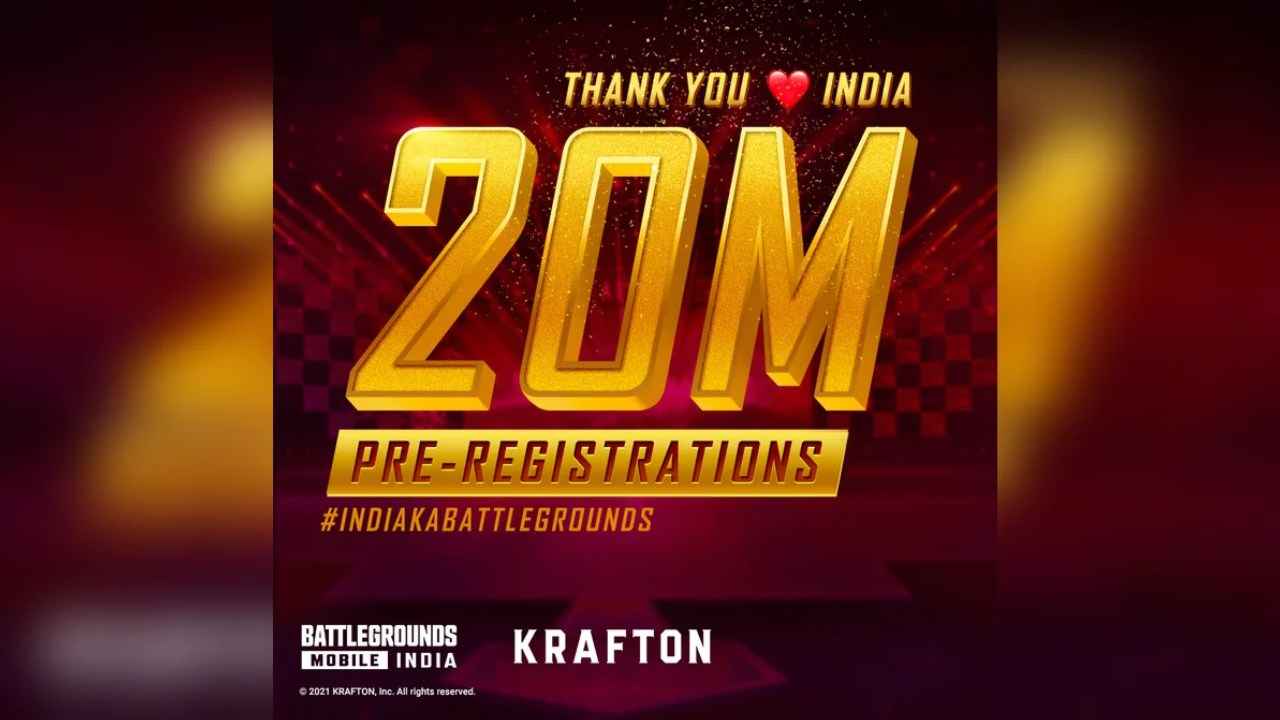 Player Unknown's battlegrounds Mobile or PUBGM for short had amassed massive popularity and a very loyal fanbase in India. Hence, all fans of the game were pretty disappointed when the government decided to ban the game altogether. Many alternatives to the game came and went but nothing would suffice to the original and  raw battle royale experience that PUBGM gave. Hence, when Krafton – the owner of the game decided to launch the India specific version of the game, fans were pretty excited and the excitement of the fans shone through as when the game hit the PlayStore, it hit almost 20 million pre-registrations in a mere span of two weeks. The game hit the PlayStore on May 18th and within a day it crossed 7.5 million pre-registrations. Many had predicted that PUBG would be forgotten by Indian players for good but the numbers speak for themselves.
"We would like to express our sincere gratitude to our Indian fans for their overwhelming response to the Battlegrounds IP first developed by me and my team in 2017. The Battlegrounds IP received love and acclaim from players worldwide, and Krafton will continue to build on the IP. That effort includes bringing amazing content to Battlegrounds Mobile India and providing an incomparable battle royale experience to our players." said Krafton CEO CH Kim in a press release celebrating the milestone. 
It is important to note here that these registrations are of Android players ONLY. No official statement about the game's release on iOS has been given by Krafton yet. Although, people are speculating that it should hit the AppStore soon. There are rumours that the game will be released on June 18th but again, no official statement has been given by Krafton yet. However, Esports insiders say that the game would be released in June. We should all take these rumours with a grain of salt as at the end of the day, they're just rumours.
It'll be interesting to see what Krafton will do with the India-specific version of the game. Which changes it will bring and what features will be new. All in all, the return of this game will only push the Indian Mobile Gaming community to new heights.
Tags:
Battlegrounds Mobile India
PUBGM
Battlegrounds Mobile India register
Battlegrounds Mobile India download